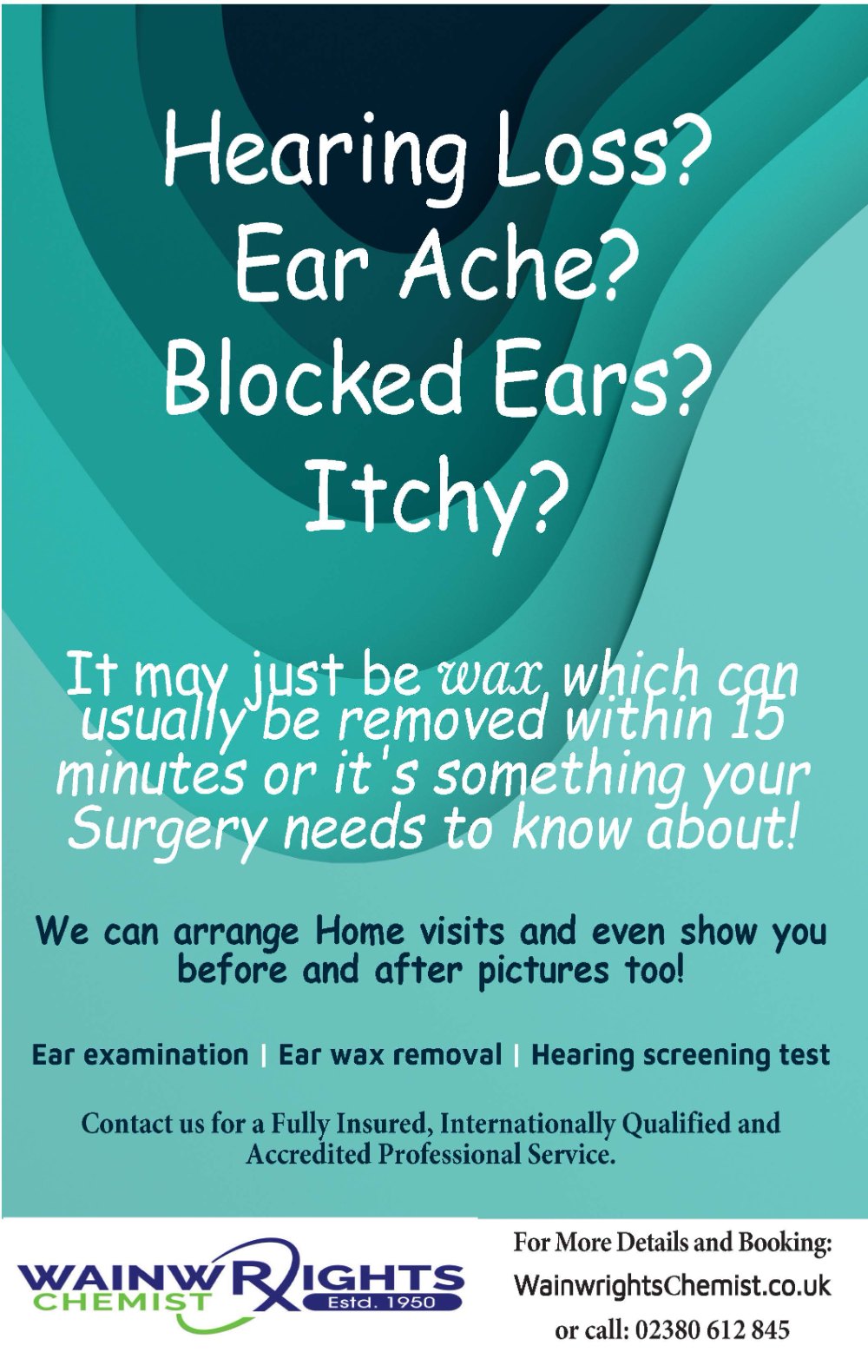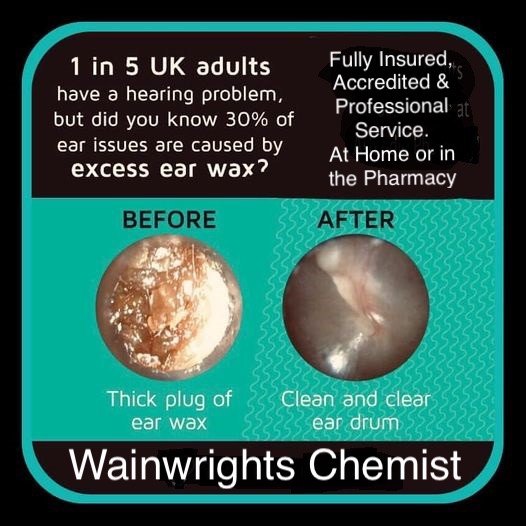 New: Ear Examination/Micro-Suction Wax Removal Service/Hearing Screening Test 20.04.2022
We are pleased to announce our new fully insured and accredited Micro-Suction Ear Wax Removal Service, available for home visits and at your pharmacy.
There has been already been a high demand for this service since it started a few weeks ago and we are very pleased to see such positive outcomes and very positive feedback so early on.
Hearing loss is a major issue:
- It affects all ages and social classes.
- Data shows deafness is linked to dementia, social isolation, and falls.
- 1:4 suffer hearing loss due to wax, 30% of these are older people.
- Diabetics and those wearing hearing aids need cleaning more often.
What you can expect at your ear consultation/wax removal appointment:
• You will be seen by a fully-trained, accredited, insured, and certified professional.
• At your appointment, you'll be asked a few questions to get a better understanding of your ear health.
• We will assess your ear canal and drum by looking through an otoscope and take pictures and videos for you to see.
• You will be told about the procedure and the equipment that will be used for the procedure.
• We will carry out the cleaning procedure (if required) and advise you on any additional points about your ear health including referring you to your surgery where necessary.
• You have every opportunity to ask questions or advice during your appointment.
• There is no extra charge for any consequential visits following the initial consultation.
Unfortunately, this is NOT a walk-in service like most of our services and we can only accept bookings by phone (02380 612 845), email (Pharmacy.fkv27@nhs.net) or our website (WainwrightsChemist.co.uk), where you'll find more details.
This is a Private service but we are seeking the NHS to commission it to ensure free and fair, accessible healthcare for all.